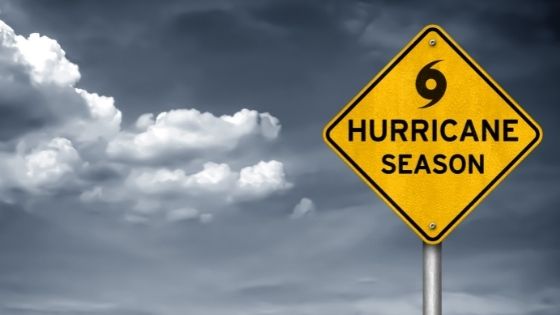 *These statements have not been evaluated by the US Food and Drug Administration. This information is not intended to diagnose, treat, cure, or prevent any disease. Always consult with a qualified healthcare professional prior to beginning any diet or exercise program or taking any dietary supplement. The content on our website is for informational and educational purposes only.
Written By: Steve L. Belcher, RN, MSN, MS, DN-CM
Sponsored by: Renadyl™
If you undergo outpatient hemodialysis or home hemodialysis, do you know hurricane season is around the corner? Hurricane season officially starts June 1 and ends November 30th. A Hurricane Watch means a hurricane may threaten an area. A 36-hour notice is given. A Hurricane Warning means a hurricane is expected to strike an area. A 24- hour notice is given. If you leave in an area prone to hurricanes, do you have a Hurricane Disaster Plan in place?
What will happen?
Depending on where you live possibly nothing. However, you may be without telephone service, running water, and/or electricity. Roads and bridges may be flooded or impassable. You may be unable to get to your dialysis clinic for treatment. The local hospital emergency room may either be very crowded or unable to provide dialysis. Therefore, you may need to miss one or more dialysis treatments.
What should you do?
Stay at home unless you are hurt.
Begin a 3-day emergency diet.
Wait for instructions and details about dialysis on TV, radio, phone, or messenger.
If you must evacuate the area or go to a shelter, tell the person in charge about your special needs and take an emergency kit with you.
How do you prepare?
Have a copy of your medical history and dialysis treatment orders.
Know the names of your Nephrologist and Vascular Surgeon.
Know your medications:
A. Carry an updated medication list with you at all times. This should include the name, strength, and frequency of taking each medication.
B. Know which medications are absolutely essential for your survival. Have at least a 1-week supply on hand at all times.
Get and wear a medical emblem. If you are injured or unable to communicate, medical personnel need to know that you are on dialysis and/or a diabetic.
Pack an emergency box. Review and restock every may before hurricane season begins.
Below is an example of items that should be packed in an emergency box or Ready-to-go bag:
Phone & Charger
Emergency Blanket
Warm Blanket
First Aid Supplies
Local Map
Whistle
Cash
Clothes
Medicine
Candles Matches
Lighter
Batteries
Flashlights
Glow Sticks
Some additional useful items during an emergency:
Extra bandages
Face Masks
Can opener
Pocket knife
Paper towels
Toilet paper
Radio
Hand wipes or sanitizer
If you have any questions about hurricane or emergency preparedness check with your dialysis facility.
About the author
Steven Belcher, RN, MSN, MS, is a dedicated kidney advocate who began his journey 20 years ago as a dialysis nurse. This job inspired him to help as many people with kidney disease as he could. Not only did he spend two decades caring for a patient's physical and emotional needs in a clinical setting, but he also educated the public on the risk factors of kidney disease. Some of his many philanthropic successes include being a keynote speaker at the National Association of Nephrology Technicians/ Technologists (NANT), presenting at community spaces, and launching radio shows.
He now focuses his time entirely on his organization Urban Kidney Alliance, which educates the public about kidney disease. His goal? To lower rates of Chronic Kidney Disease in urban communities in Baltimore, Maryland, across the country, and globally through education and collaboration.
Steve has also written the book "HOW TO SURVIVE OUTPATIENT HEMODIALYSIS: A GUIDE FOR PATIENTS WITH KIDNEY FAILURE." You can read the book review here.
Learn more about our sponsor Renadyl™ here https://renadyl.com