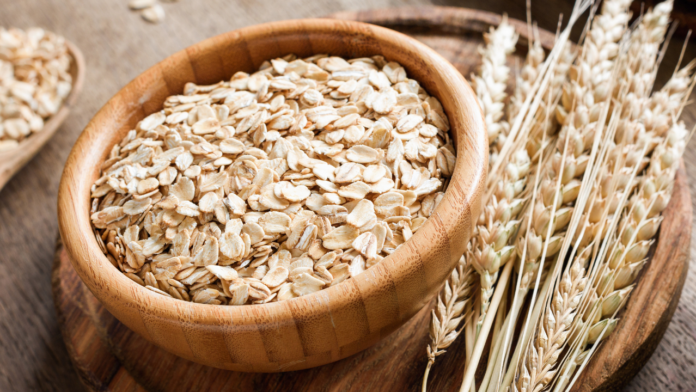 Kellsey Reed RDN, LDN
Sponsored by: Renadyl™
Oatmeal can often be overlooked as a great kidney-friendly and gut-friendly meal option. Many think of oatmeal as a bland and boring breakfast option. This is so far from the truth! Oatmeal can be turned into a delicious lunch or dinner meal by adding more flavor and a few extra ingredients. It can also be a powerhouse of fiber and prebiotics!
Oat Origins
Resources show that oats were first consumed about 30,000 years ago. Oats were first eaten as a porridge-type meal, similar to how oatmeal is eaten today. It was not until the 1900s that oatmeal became a popular breakfast food in the U.S. Nowadays, oatmeal is eaten for breakfast and is often a more sweet meal.
Nutrition Information
What makes oats so popular? Oatmeal can also be a quick and easy meal when you're busy and on the go. Not only are oats easy to cook, but oats also contain powerful health benefits. Oats are a great source of fiber, prebiotics, and beta-glucan, which have been shown to help lower cholesterol, modulate the gut microbiome, and protect against heart disease (3,4). For a full look at the nutrition information for oats, see below. Oats are a naturally low-fat, low-protein, low-potassium, and low-sodium food. Because of these health benefits and the nutrition profile of oats, they are a kidney and gut-friendly food option for those with CKD.
Nutrition in ½ cup of oats (5):
150 calories
5 gm protein
2.5 gm fat
27 gm carbohydrates
4 gm fiber
1.5 mg iron
147 mg potassium
2 mg sodium
Now, if making a bowl of plain oatmeal each morning doesn't appeal to you, try savory oatmeal instead! Savory oatmeal can be a quick, lower protein, and fiber-rich option if you have CKD. My savory tomato oatmeal contains a few extra ingredients to add fiber and prebiotic benefits. It's also a great alternative to risotto or pasta. Check out my favorite recipe for savory tomato oatmeal below, and let me know what you think.
Savory Tomato Oatmeal
Ingredients:
1/2 cup dry oats
1-2 cups water
1 clove garlic
1/2 cup cherry tomatoes
1 tbsp olive oil
1 cup arugula
1 ounce unsalted pine nuts
Directions:
Cook oatmeal according to the package.
While the oatmeal is cooking, in another pan, sauté garlic in olive oil for 2 minutes or until slightly fragrant.
Next, add cherry tomatoes and cook until the tomatoes have burst. Add arugula until wilted.
Once the oatmeal is cooked, turn off the heat and add tomatoes, garlic, and arugula to oatmeal. Mix well.
Stir in pine nuts and enjoy.
Nutrition:
475 calories
10 gm protein
445 mg potassium
45 mg sodium
9 gm fiber
*Please note: Everyone with CKD has different nutrient needs. Please work with your healthcare team and renal dietitian before making any changes to your diet and/or supplements.
References:
---
About the Author
Kellsey Reed is a kidney dietitian. She helps people with CKD learn to eat the foods they love so they can improve their kidney health and live their best life with CKD. As a registered dietitian who specializes in chronic kidney disease, she has been through extensive training to give you the best support and guidance possible. In her career, she's seen the lack of support given to those with CKD and is on a mission to change that.
"I don't believe in just giving you a one-page handout that says "eat this" and "don't eat that". I don't believe in telling you to stop going out to eat! I don't believe in having you cut out all the foods you love in order to manage your CKD! I believe in giving you all of the tools, resources, and support that you need to eat for your CKD with 100% confidence! I believe in helping you learn how to travel, go out to eat at your favorite restaurants, have a date night with your spouse, and celebrate holidays and birthdays with your family without stress, anxiety, or confusion!"
If you're interested in learning more about Kellsey's coaching program or the free resources she offers, go to her website: ckdnutrition.com. You can also follow along on Instagram or TikTok at: @ckd.nutrition.coach!