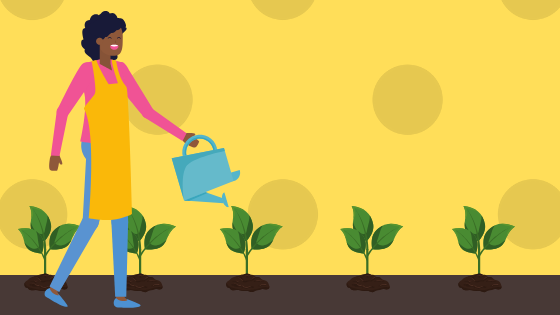 These statements have not been evaluated by the Food and Drug Administration. This article is not intended to diagnose, treat, cure, or prevent any disease. Always consult with a qualified healthcare professional prior to beginning any diet or exercise program or taking any dietary supplement. The content on our website is for informational and educational purposes only.
Looking to grow a garden this summer? If so why not fill it with all the fruits and vegetables that make it a kidney friendly garden! A kidney friendly garden can benefit your health in more ways than just adding proper nutrition into your diet, it can also supply your body with fiber, which if consumed adequately can have a beneficial effect on a kidney patient's body.
Benefits you may experience from fiber include (1):
Keeps gastrointestinal function healthy
Helps to prevent constipation by adding bulk to stool
Helps increase water in stool for easier bowel movements
Promotes regularity
Prevents hemorrhoids
Helps control blood sugar and cholesterol
So why are these benefits important to kidney patients?
Fiber has the potential to help you keep your gut healthy, and if taken with a probiotic, even healthier. A healthy gut means less constipation and for a kidney patient a healthy gut is everything. "Given the importance of the gut in the disposal of uremic toxins with declining kidney function, the presence of constipation in CKD may limit or even preclude these ancillary gastrointestinal roles, potentially contributing to excess morbidity and mortality (2)." This means that constipation can actually affect how your gut helps your body to manage the removal of the uremic toxins that your kidneys would otherwise filter if they were not impaired by Kidney disease. If you aren't already taking a probiotic for kidney health and a prebiotic (fiber) you should discuss with your doctor about including it your daily method of care.
Increased fiber also means that you are enabling your body to be better equipped to control your blood sugar and cholesterol levels. Many Chronic Kidney Disease patients already have Diabetes, and if they already don't, the signs and symptoms for diabetes should be closely monitored. Chronic Kidney Disease patients are also prone to heart related deaths so keeping an eye on cholesterol is also very important (3)
Unfortunately, it can be difficult to get the recommended amount of Fiber which is 25 to 30 grams a day (people in the United States average about 15 grams a day) (4). Getting as much as you can from fruits and vegetables is wonderful but that can be a difficult task which includes tracking and planning. Using a fiber supplement to help you reach your daily goal of fiber consumption while eating fruits and vegetables can help you obtain your fiber goal and take out the process of tracking and planning your fiber intake.
Fruits and vegetables to put in your garden that make it a kidney friendly garden
So let's get into the fruits and vegetables that have tons of fiber and are kidney friendly (5)!
Red bell peppers: 1/2 cup serving red bell pepper = 1 mg sodium, 88 mg potassium, 10 mg phosphorus, 1.6 grams of fiber
Cabbage: 1/2 cup serving green cabbage = 6 mg sodium, 60 mg potassium, 9 mg phosphorus,.9 grams of fiber
Cauliflower: 1/2 cup serving boiled cauliflower = 9 mg sodium, 88 mg potassium, 20 mg phosphorus, 1.3 grams of fiber
Garlic: 1 clove garlic = 1 mg sodium, 12 mg potassium, 4 mg phosphorus
Onions: 1/2 cup serving onion = 3 mg sodium, 116 mg potassium, 3 mg phosphorus, 1.1 grams of fiber
Apples: 1 medium apple with skin = 0 sodium, 158 mg potassium, 10 mg phosphorus, 4.4 grams of fiber
Blueberries: 1/2 cup serving fresh blueberries = 4 mg sodium, 65 mg potassium, 7 mg phosphoru, 1.8 grams of fiber
Strawberries: 1/2 cup serving (5 medium) fresh strawberries = 1 mg sodium, 120 mg potassium, 13 mg phosphorus, 1.5 grams of fiber
The following Fruits and vegetables are known to be low in phosphorus, which all vegetables have but you just have to be careful because some vegetables have more phosphorus than others (6). If you're concerned about the level of phosphorus in your portion sizes of fruits and vegetables try speaking with your renal dietitian or nutritionist.
Broccoli
Carrots
Celery
Cucumber
Eggplant
String Beans
Lettuce
Radishes
Zucchini and Yellow squash
If you don't see a vegetable here that you enjoy often, it's probably because it doesn't fit in the best with a kidney friendly diet. Potatoes, Pumpkin, and Avocado are usually recommended to avoid. Speak with your dietitian or nutritionist about other options or vegetables you're curious about.
Take a look at our other articles involving food and nutrition.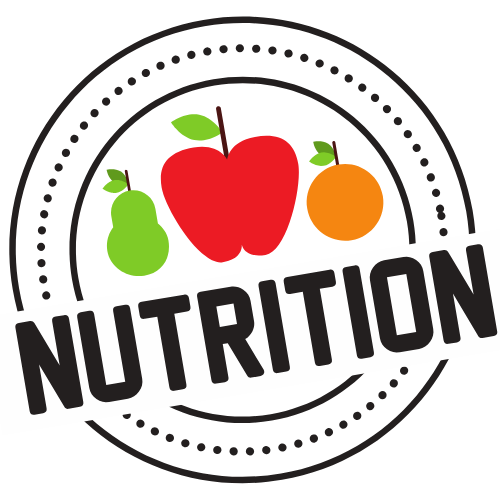 Sponsored By: Kibow BiotechⓇ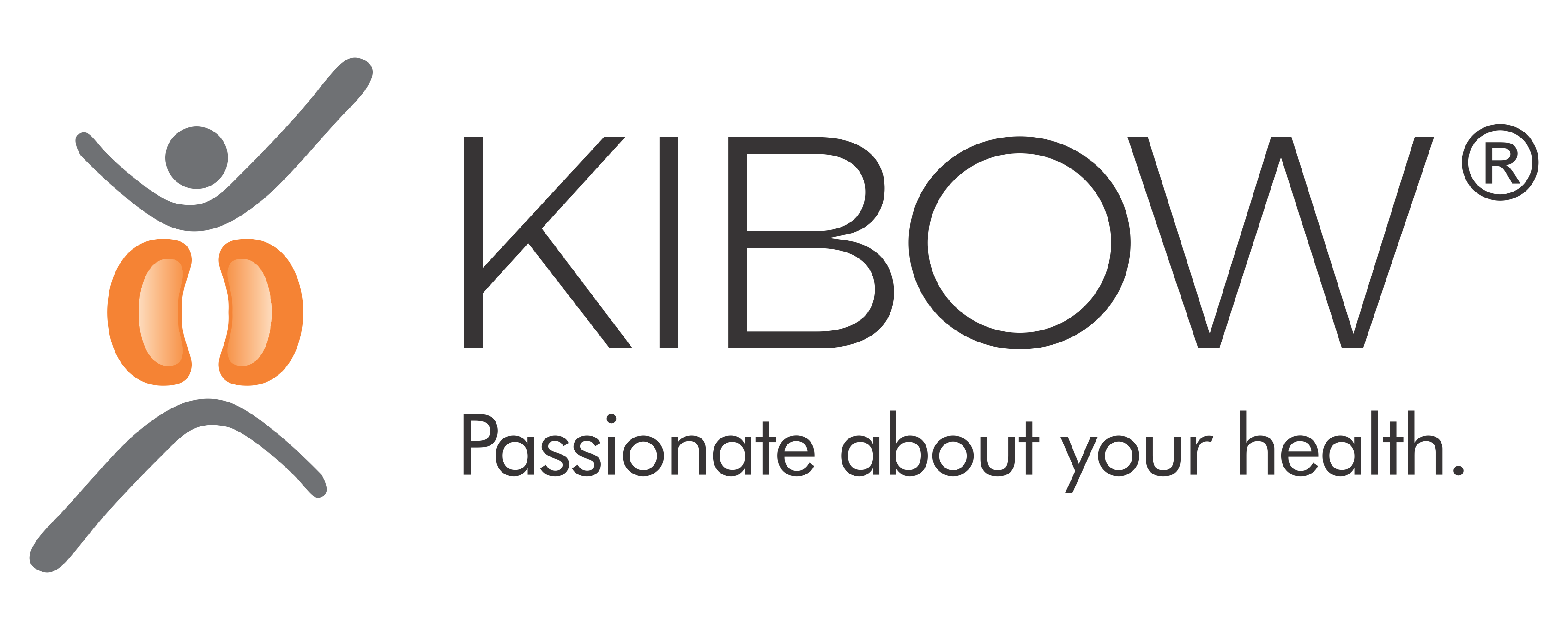 References:
Davita . (n.d.). Fiber in the kidney diet. Retrieved June 10, 2020, from https://www.davita.com/diet-nutrition/articles/basics/fiber-in-the-kidney-diet#:~:text=Adequate fiber in the kidney,diverticulosis (pockets inside the colon)
Sumida, K., Yamagata, K., & Kovesdy, C. P. (2019, November 13). Constipation in CKD. Retrieved from https://www.ncbi.nlm.nih.gov/pmc/articles/PMC7000799/
National Institute of Diabetes and Digestive and Kidney Diseases. (2016, June 1). Heart Disease & Kidney Disease. Retrieved from https://www.niddk.nih.gov/health-information/kidney-disease/heart-disease
UCSF Health. (2019, October 31). Increasing Fiber Intake. Retrieved from https://www.ucsfhealth.org/education/increasing-fiber-intake#:~:text=The American Heart Association Eating,about half the recommended amount.
Davita . (n.d.). A DaVita Dietitian's Top 15 Healthy Foods for People with Kidney Disease. Retrieved June 10, 2020, from https://www.davita.com/diet-nutrition/articles/advice/top-15-healthy-foods-for-people-with-kidney-disease
National Kidney Foundation. (2019, June 4). Dietary Guidelines for Adults Starting on Hemodialysis. Retrieved from https://www.kidney.org/atoz/content/dietary_hemodialysis