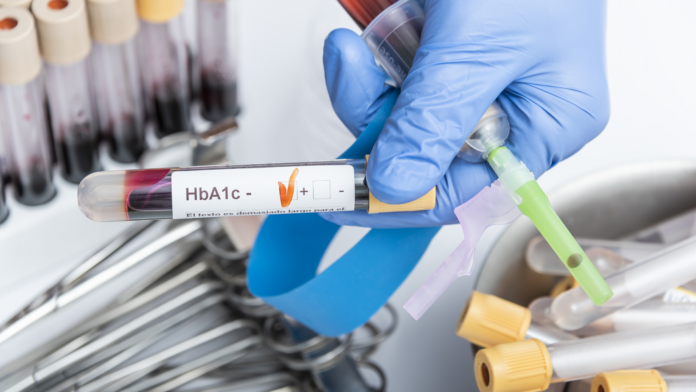 Sponsored by: Renadyl™
People with diabetes or at risk for diabetes often hear from healthcare professionals or their primary care physician about controlling their A1c, but what exactly is an A1c? Let's take a look at A1c and why it's important to control and know your personalized A1c goal.
What is A1c?
The A1c blood test measures long-term average blood sugar in the last 2 to 3 months. Your healthcare provider may check it every 3 to 6 months. It is compared to previous results to see if your blood sugar is well controlled or needs improvement.
What is your A1c Goal?
Your A1c goal should be personalized. Your goal level will be chosen based on a few key pieces of information about your diabetes and health conditions. It can change over time and may be set higher or lower than in the past.
You and your healthcare provider may set your A2c goal….
Higher if you:
Experience low blood sugars often or
Have heart disease or other health problems
Lower if you:
Are in a younger age group or
Have not had diabetes for a long time and/or have a healthy heart
If you need to improve your A1c, what steps can you take?
Test blood sugars more often at home
Take medication as prescribed
Discuss healthy food choices with your dietitian
Exercise more frequently, as prescribed by your healthcare provider
Report fevers, infections, or problems with your teeth to your healthcare provider.
As always, if you have any questions or concerns about your A1c, talk with your primary healthcare provider.  
Learn more about our sponsor Renadyl here https://bit.ly/3sZDWbb
---
About the author
Steven Belcher, RN, MSN, MS, is a dedicated kidney advocate who began his journey 20 years ago as a dialysis nurse. This job inspired him to help as many people with kidney disease as he could. Not only did he spend two decades caring for a patient's physical and emotional needs in a clinical setting, but he also educated the public on the risk factors of kidney disease. Some of his many philanthropic successes include being a keynote speaker at the National Association of Nephrology Technicians/ Technologists (NANT), presenting at community spaces, and launching radio shows.
He now focuses his time entirely on his organization Urban Kidney Alliance, which educates the public about kidney disease. His goal? To lower rates of Chronic Kidney Disease in urban communities in Baltimore, Maryland, across the country, and globally through education and collaboration.
Steve has also written the book "HOW TO SURVIVE OUTPATIENT HEMODIALYSIS: A GUIDE FOR PATIENTS WITH KIDNEY FAILURE." You can read the book review here.
*These statements have not been evaluated by the US Food and Drug Administration. This information is not intended to diagnose, treat, cure, or prevent any disease. Always consult with a qualified healthcare professional prior to beginning any diet or exercise program or taking any dietary supplement. The content on our website is for informational and educational purposes only.