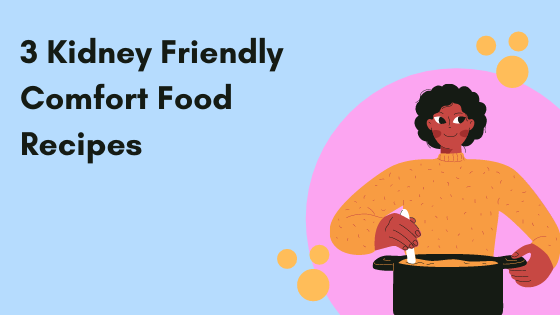 Due to variations in ingredients, the nutritional analyses should be used as a guideline only. A renal dietitian reviews all recipes, but we cannot assure that all values are accurate. Remember to consult a renal care provider with respect to any specific questions or concerns you may have regarding proper renal nutrition or before making any changes in your renal diet.
Comfort food is the best kind of food, its warm, tasty, and filing! But traditional comfort food doesn't always fit a kidney patients diet needs and limitations.
These comfort food recipes are simple, tasty, filling, and kidney healthy! You'll find that these recipes use ingredients that fit into a kidney patients diet restrictions but still provide a satisfying meal!
If you're looking for more kidney friendly recipes take a look at our collection on Food and Nutrition!
Instructions:
Place meat, water, and garlic in a large pot and simmer for 1 hour.
Add remaining ingredients and simmer until vegetables are tender.
---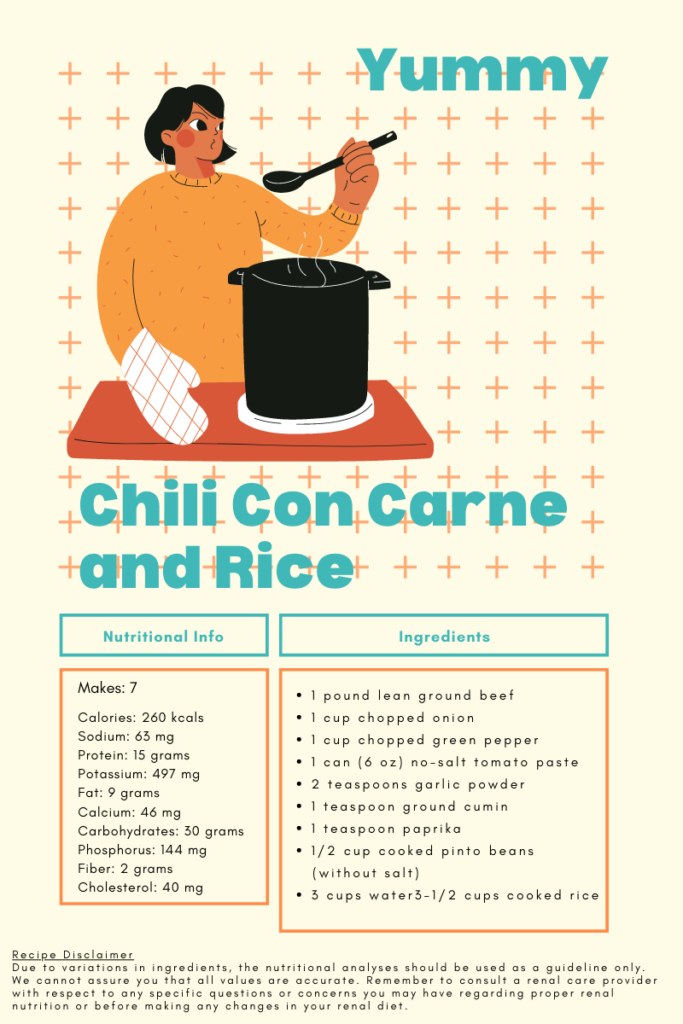 Directions
1. Brown the ground beef in a large pot and drain the fat.
2. Add onion and green pepper, cooking until onion is transparent. Add remaining ingredients and simmer 1-1/2 hours.
3. Serve over steaming hot rice.
---
Instructions
Melt unsalted butter over medium heat in a saucepan. Whisk in AP flour until smooth.
Gradually add non-dairy creamer to flour mixture stirring after each addition. Reduce heat to medium-low and cook for 10 minutes stirring occasionally until flour is cooked. Add pepper and blend well.
Chicken Casserole
Preheat oven to 350 degrees. Cook chicken in hot water for approximately 30 minutes or until internal temperature reaches 175F. Cool completely and debone and chop into bite-size pieces. Set aside. Add white sauce to diced onion and seasonings in a large bowl. Stir in chicken pieces until blended and place in baking dish. Cover with crushed crackers on top and bake for 30 minutes or until done.
Portion ½ c serving onto a serving dish. Use immediately or refrigerate for up to 3 days.
---
Sponsored by: Kibow BiotechⓇ