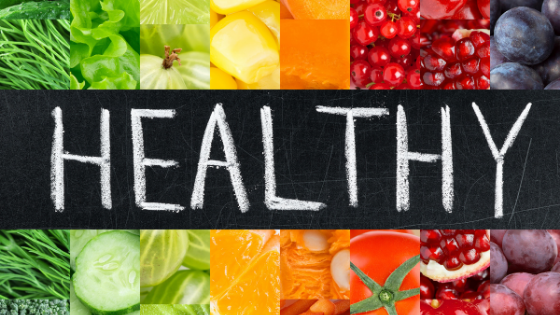 *These statements have not been evaluated by the US Food and Drug Administration. This information is not intended to diagnose, treat, cure, or prevent any disease. Always consult with a qualified healthcare professional prior to beginning any diet or exercise program or taking any dietary supplement. The content on our website is for informational and educational purposes only.
Written By: Steve L. Belcher, RN, MSN, MS, DN-CM
Sponsored by: Renadyl™
One of the best ways to get antioxidants is by eating a variety of colorful foods daily.
1.

Cranberries
Cranberries add a distinctive zing to sweetbreads, muffins, and other kidney-friendly recipes. Enjoy dried cranberries sprinkled on salad or on their own as a snack. You can also drink cranberry juice.
2.

Plums
Black plums are higher in antioxidants than red. Look for plums with good color and a fairly firm to slightly soft feel. Pit and freeze plums and add them to smoothies or puree them for a quick fruit sorbet.
3.

Blueberries
Blueberries are classic additions to pancakes and blueberry muffins. Buy them frozen to use in smoothies. Also, when they're in season, you can't beat a bowl of fresh blueberries.
4.

Red Bell Peppers
Red bell peppers contain lycopene, which protects against certain cancers. Eat red bell peppers raw with dip as a snack, or mix them into tuna or chicken salad and serve on crackers or bread. Roast peppers and use them in sandwiches, chop them for an omelet, or add them to kabobs on the grill.
5.

Red leaf Lettuce
The red or purple color of red leaf lettuce contains small amounts of the powerful antioxidants beta-carotene and lutein. Be sure to wash the leaves carefully, and use them within three days for the best taste.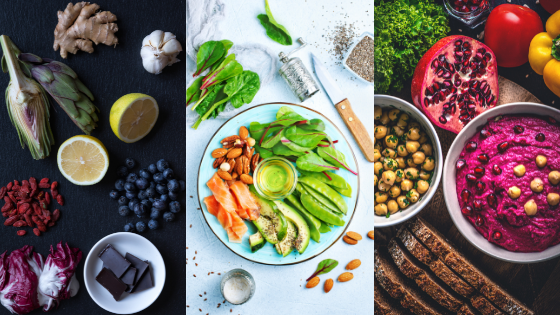 6.

Blackberries/Raspberries
Sprinkle fresh berries on your cereal or oatmeal. Use frozen ones in smoothies or bake them into a fresh pie.
7.

Garlic
This tiny antioxidant powerhouse is available in fresh, bottled, minced, or powdered form. Roasting a head of garlic mellows its flavor and makes a soft, delicious spread.
8.

Apples
Apples have more antioxidants with the peel on, so just wash and enjoy for the perfect snack, or chop and add to chicken or tuna salad. You can also bake them in a pie or cobbler.
9.

Strawberries
Add fresh strawberries to cereal and salads, or combine with angel food cake and whipped topping for a summertime dessert. Fresh or frozen strawberries pump up antioxidant powering smoothies and desserts.
10.

Red Cabbage
Steam, boil microwave red cabbage and add butter or cream cheese plus pepper for a nutritious side dish.
Like always if you have any questions about kidney-friendly foods check with your renal dietitian. 
About the author
Steven Belcher, RN, MSN, MS, is a dedicated kidney advocate who began his journey 20 years ago as a dialysis nurse. This job inspired him to help as many people with kidney disease as he could. Not only did he spend two decades caring for a patient's physical and emotional needs in a clinical setting, but he also educated the public on the risk factors of kidney disease. Some of his many philanthropic successes include being a keynote speaker at the National Association of Nephrology Technicians/ Technologists (NANT), presenting at community spaces, and launching radio shows.
He now focuses his time entirely on his organization Urban Kidney Alliance, which educates the public about kidney disease. His goal? To lower rates of Chronic Kidney Disease in urban communities in Baltimore, Maryland, across the country, and globally through education and collaboration.
Steve has also written the book "HOW TO SURVIVE OUTPATIENT HEMODIALYSIS: A GUIDE FOR PATIENTS WITH KIDNEY FAILURE." You can read the book review here.
Learn more about our sponsor Renadyl™ here https://renadyl.com