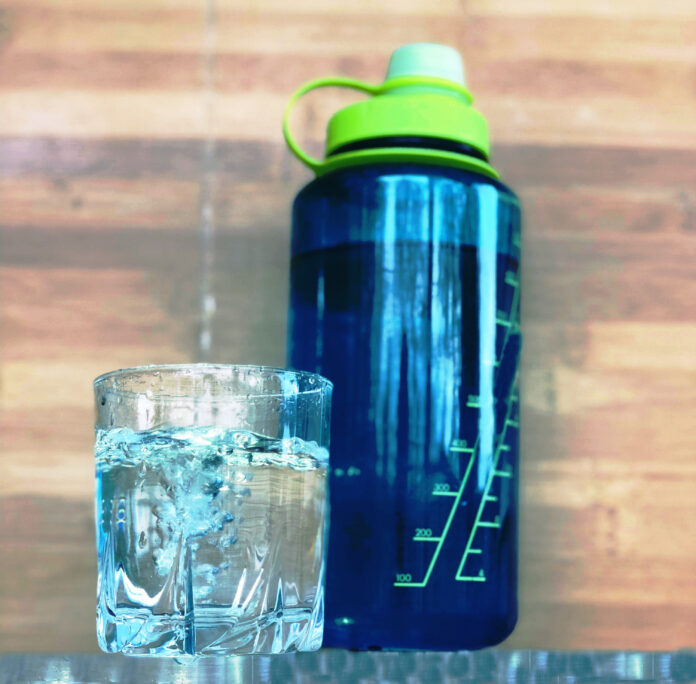 Sponsored by: Renadyl
Many new patients starting dialysis treatment have a hard time controlling their fluid intake. This could be for a number of reasons, from increased sodium intake to having a dry mouth. Controlling thirst can decrease the amount of fluid consumed and help achieve fluid goals. Achieving fluid goals can also reduce cramping, swelling, and difficulty breathing. Most importantly, controlling fluid intake will help prevent fluid-related hospitalizations. The recommended daily fluid limit is 32 oz, which equals four 8 oz cups. Below are some helpful thirst-busters tips for fluid control:
Suck on frozen grapes, strawberries, blueberries, and lemon wedges.
Chew gum to help reduce saliva. Sports gum, such as Quench Gum, helps to relieve dry mouth and quench thirst.
Use a spray bottle filled with lemon-flavored water to "spritz" the mouth.
Limit salty and spicy foods as they will increase thirst.
Enjoy a piece of hard candy, like mints, lemon drops, or sour candies.
Rinse with refreshing mouth wash daily and practice good oral hygiene.
Satisfy thirst by enjoying a frozen treat, such as a 3 fl. oz frozen lemonade or flavored ice.
Good blood sugar control can help reduce thirst.
If you have any questions about controlling your fluid intake, talk with your dietician or kidney doctor. 
---
About the author
Steven Belcher, RN, MSN, MS, is a dedicated kidney advocate who began his journey 20 years ago as a dialysis nurse. This job inspired him to help as many people with kidney disease as he could. Not only did he spend two decades caring for a patient's physical and emotional needs in a clinical setting, but he also educated the public on the risk factors of kidney disease. Some of his many philanthropic successes include being a keynote speaker at the National Association of Nephrology Technicians/ Technologists (NANT), presenting at community spaces, and launching radio shows.
He now focuses his time entirely on his organization Urban Kidney Alliance, which educates the public about kidney disease. His goal? To lower rates of Chronic Kidney Disease in urban communities in Baltimore, Maryland, across the country, and globally through education and collaboration.
Steve has also written the book "HOW TO SURVIVE OUTPATIENT HEMODIALYSIS: A GUIDE FOR PATIENTS WITH KIDNEY FAILURE." You can read the book review here.
Learn more about our sponsor Renadyl here https://bit.ly/3sZDWbb
*These statements have not been evaluated by the US Food and Drug Administration. This information is not intended to diagnose, treat, cure, or prevent any disease. Always consult with a qualified healthcare professional prior to beginning any diet or exercise program or taking any dietary supplement. The content on our website is for informational and educational purposes only.