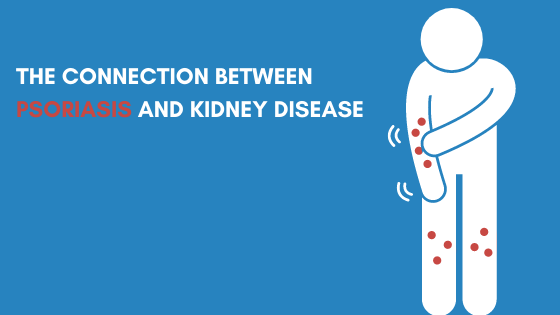 *These statements have not been evaluated by the US Food and Drug Administration. This information is not intended to diagnose, treat, cure, or to prevent any disease. Always consult with a qualified healthcare professional prior to beginning any diet or exercise program or taking any dietary supplement. The content on our website is for informational and educational purposes only.
Written By: Jim Myers
There Is A Connection Between Psoriasis and Kidney Disease
I have always had dry skin. When I was a child, I was diagnosed with 'granulated eyelids and dandruff. I was diagnosed with kidney disease at the age of 25. In my 40's I was diagnosed with Psoriasis. I have struggled with psoriasis ever since. I went on dialysis at the age of 58. While I was on dialysis, I read an article written by a group of scientists led by Dr Joel M. Gelfand, MD, MSCE, from Penn State University that was published in the British Medical Journal entitled, "Severe Psoriasis Doubles the Risk of Kidney Disease Penn Medicine Study Shows."

The article in pertinent part says
"The latest look at connections between psoriasis and other serious medical conditions revealed for the first time that people with more serious cases of psoriasis are at twice the risk of developing chronic kidney disease and four times the risk of developing end stage renal disease requiring dialysis"
The article went on to say that patients with psoriasis on more than 3% of the body are at greater risk. More importantly, moderate to severe psoriasis increases the risk of developing CKD or ESRD independently of other risk factors that caused the disease like diabetes, hypertension or use of NSAIDS.
It went on to suggest that physicians (not just Dermatologists or Epidemiologists) needed to screen their patients for kidney disease by administering simply blood and urine tests for kidney disease and to make sure not to prescribe medications that could hurt the patient's kidneys.
"The research team analyzed a database including 136,529 patients with mild psoriasis and 7,354 patients with severe psoriasis and matched them to 689,702 unaffected patients. Also, in a nested-analysis of data from the incident health outcomes and psoriasis events (iHOPE) study, they evaluated the prevalence of chronic kidney disease in 9,000 psoriasis patients being followed prospectively through the electronic medical record in whom their general practitioners provided additional information about psoriasis such as body surface area affected to Dr. Gelfand and his team.
They found associations with moderate to advanced kidney disease in patients with both moderate and severe psoriasis, which are estimated to affect over 20 percent of psoriasis patients worldwide.
The article went on to say the risk seemed to be the highest among younger severe psoriasis patients and the association between severe psoriasis and CKD was not driven by joint disease or nephrotoxic drugs.
I was floored.
No doctor at that time had ever mentioned this to me, not my family doctor, my various skin doctors or my kidney doctors. But there I sat in my dialysis chair, with big red, scaly, blotches all over my body, completely stunned.
Many years later, from my post-transplant kidney doctor that my psoriasis could hurt my newly transplanted kidney as well.
Psoriasis Basics
According to the National Psoriasis Foundation, 7.5 million Americans have psoriasis, with approximately 200 million patients worldwide. Moderate to severe psoriasis affect 20% of patients worldwide.
Researchers have found age is a factor. In patients aged 40 to 50 with severe disease, CKD is present in 1 out of 134 patients. In 50 to 60 year old patients, CKD is present in 1 out of 62 patients.
Psoriasis is an inflammatory disease that causes an accelerated cell turn over of the epidermis of your skin It commonly is seen on the affected areas of your skin on the elbows, knees, scalp, lumbosacral areas, and folds in the skin.
Plaque forms in raised, rough white or silver surfaces. It can be accompanied by pain, due to psoriasis arthritis particularly in the area of the joints.
Psoriatic arthritis affects 10 -30% of those with skin symptoms in the hands, feet and large joints.
It will flair and subside, and can be affected by stress in your life, however it is considered a lifelong illness. It can affect your life expectancy. Psoriasis can significantly influence a person's quality of life.
What Recent Studies Tell Us About The Connection Between Psoriasis and Kidney Disease
A more recent article published by Medicare in 2019 and updated November 6th, 2020, entitled, "How does psoriasis affect the risk for chronic kidney disease (CKD)?, Severe psoriasis has been associated with a greatly increased risk of kidney disease.
The article makes reference to a recent study with 800,000 patients with 142,883 with psoriasis, including 7354 with severe psoriasis and 689, 792 without psoriasis, after makes adjustments for age, sex, cardiovascular disease, diabetes mellitus, hyperlipidemia, hypertension, use of nonsteroidal anti-inflammatory drugs, and body mass index, the article concluded there was a definite connection between psoriasis and CKD.
What The Studies Found Concerning Severe Psoriasis and Kidney Disease
After seven years of follow-up, the people with psoriasis were more likely to develop chronic kidney disease than those in the control group.
If the patient had severe psoriasis, they were twice as likely to develop CKD, and four times as likely to develop kidney failure requiring dialysis. With only 3% of the skin area affected by psoriasis, you could still develop CKD. With 10% of the skin area affected, you are at an even greater risk to develop kidney disease.
Cause and Effect
That's the rub here as science sees a correlation between the psoriasis and kidney disease, but not the exact mechanism how this occurs.
In other words, how psoriasis exactly causes kidney disease remains unknown.
Further research is needed to determine how psoriasis causes kidney disease and how psoriasis treatment affects the risk of kidney disease.
Psoriasis and Kidney Transplants
A recent study, Psoriasis in solid organ transplant patients: best practice recommendations from The Medical Board of the National Psoriasis Foundation, found:
"[Psoriasis] can cause cumulative toxicity in a liver transplant patient, and systemic toxicity may result due to impaired excretion in a kidney transplant…"
The study went on to say that treatment of solid organ transplant patients who have psoriasis can be a therapeutic challenge. Biologic and systemic drugs used to treat psoriasis can result in an increase in infections or malignancies.
In the process of developing a treatment algorithm for organ transplant recipients (OTR) diagnosed with psoriasis, the study found, in mild-to-moderate disease, topical therapy should be a first-line treatment. In moderate-to-severe disease, first-line treatment is acitretin with narrow band ultraviolet light (NBUVB), NBUVB, or acitretin.
Second-line treatment is increasing the current antirejection drug dose. Other systemic or biologic therapies should be reserved only for more severe or refractory cases.
The study concluded, no systematic clinical studies have been done to explore psoriasis treatments among affected solid organ transplant patients who have psoriasis, and only a few case reports are available.
The algorithm for best practices was developed based on these reports and on the clinical experience and judgment of the Medical Board of the National Psoriasis Foundation. There remains a need for further research on the management of psoriasis in the organ transplant patient population.
The best guess seems to be that psoriasis can have a negative impact on your transplanted kidney.
Conclusion
Psoriasis causes problems that are more than just skin deep. It is associated with an increased risk of diabetes, heart disease, depression and kidney disease.
'Psoriasis is an autoimmune disease of the skin that causes inflammation throughout the entire body," says Dr. Aamir Memon, nephrologist on staff at Advocate Sherman Hospital in Elgin, Ill. "When you have an autoimmune disease, you have antibodies in your blood, which can deposit anywhere in the body, such as your heart and kidneys.
The increased inflammation increases the risk of atherosclerosis (hardening of the arteries) and organ damage."
According to Dr. Memon, many patients with moderate to severe psoriasis take medications like Cyclosporine or Methotrexate as treatment. However, side effects from these medications include kidney problems.
Dr. Memory goes on to say, "Since psoriasis has effects on the kidneys, it would intuitively make sense to control the inflammation to prevent further worsening of the kidneys," Dr. Memon says. "Further studies are needed to evaluate if that is the case and as to what medications are best to decrease inflammation and prevent or halt kidney disease."
If you have a moderate to severe case of psoriasis, please consult your doctor to discuss how this could affect your kidneys.
Sponsored By: Kibow® Biotech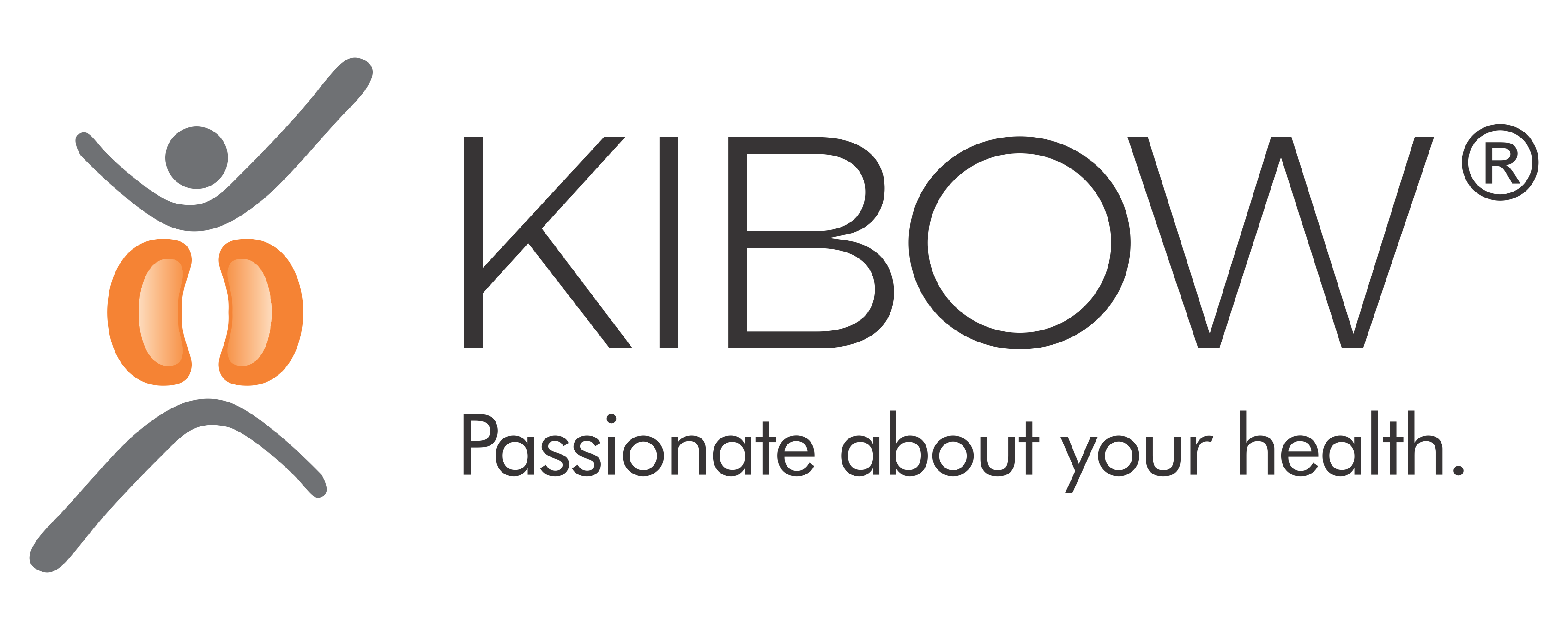 From The Author James Myers
To learn more about James follow this link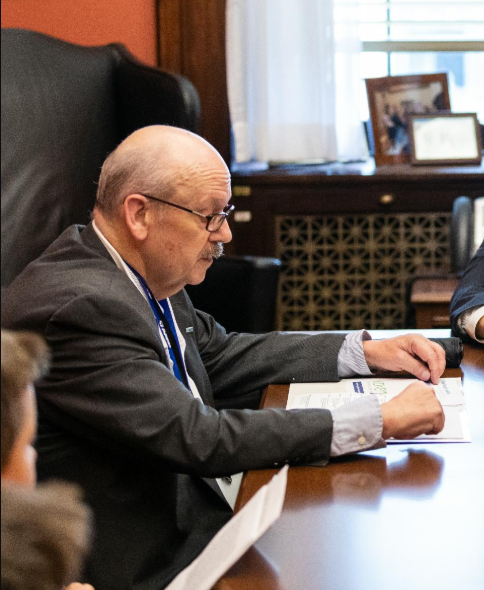 References: