James Myers Involvement And Achievements In The Kidney Community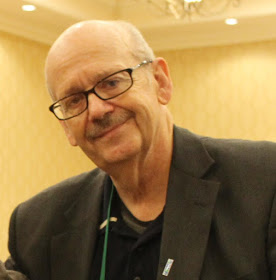 More About James Myers
I am a full-time kidney advocate. I am an Advocate for the National Kidney Foundation. In 2019, I was named the Advocate of the Year. For the NKF, I am a Statewide Advocate for the State of Indiana, Member of the Kidney Advocacy Committee, Leader of the KAC Social Media Group and a Regional Leader of Region #5(MI, OH, IN, KY, TN). I was influential in bringing about the NKF's Pediatric Kidney Patient Initiative. I am an Ambassador for the American Kidney Fund, AAKP, the Polycystic Kidney Disease Foundation, the Dialysis Patient Citizens, the Renal Support Network, the National Kidney Foundation of Indiana, More Than Just Your Kidneys and Waitlist Zero. I hold leadership positions with the AAKP as a Member of the Board of Directors, an Ambassador for the State of Indiana, the I have won several professional awards and honors including the Inaugural National Social Media Education and Advocacy Award from the AAKP and Robert Felter Memorial Award. I have been fortunate to give multiple seminars for the AAKP on Social Media and Kidney Disease and have been a Breakout Session Leader concerning the use of Social Media to advocate/raise awareness for kidney disease as well as a presentation about Facebook and it's use to advocate for my fellow kidney patients. I helped to initiate the Pediatric Kidney Patients initiative (Kidney Pals), and I am part of the initiative for Kidneys and Veterans. I am the Chairman, Strategic Communications Committee, and a Member, 2019 National Patient Meeting Committee (Awarded).
I am a frequent speaker at the NKFI Kidney Walks in Merrillville, Indiana and Indianapolis, Indiana. I am a frequent traveler and speaker for kidney patients, including stops in 2018 at Boston, Kansas City, Washington, D.C., St. Petersburg, San Francisco and Kidney Week in San Diego.
My specialty as an Ambassador for the NKF is my ability to utilize social media to help my fellow kidney patients and to raise awareness of the plights of the kidney patient. I am an administrator for 72 kidney pages on Facebook, another 50+ Kidney Groups of various topics, 10 blog pages and 9 e-newspapers. I am a very experienced advocate both at home and on the hill with my Members of Congress. I helped to begin an initiative for Pediatric Kidney Patients and for Veterans with the AAKP.
Articles Written By James Myers
American Association of Kidney Patients Involvement
Member of the Board of Directors 2017-Present Link
Member of the AAKP Ambassadors 2017-Present
I am a Regional Advocate for them, A speaker and have presented 4 seminars for them on the topic of social media and advocacy.
2015-AAKP My Video Talk to the AAKP on Winning the National Social Media Education & Advocacy Award on Vimeo, Link
2016-AAKP Host and Speaker for a Webinar, "Social Media Training Hotline" in honor of World Kidney Day
2017-Speaker at AAKP Meeting in Nashville Social Media Training
2019 Kidney Pals Interview: School Days: An Interview With Emily Whitacre (About her 5 year old son Henry attending school) Link
2019 Webinars Presented For AAKP Pediatric Kidney Patients Initiative (Kidney Pals)

Part 1: Tips for Parents and Other Caregivers on How to Support Your Pediatric Kidney Patient
Part 2: What to Expect When Your Child Starts Dialysis
Part 3: Growing Up as a Kidney Patient Transitioning Into Adult Care

2019-AAKP Speaker at the National Patient Meeting, "Building Relationships with Elected Officials," and "Raise Your Voice: The Power Of Social Media And Grass Roots Tactics"
2018-AAKP Kidney Pals Article: Why I'm a Pediatric Kidney Patient Advocate
AAKP Kidney Pals Article: Problems Faced by Pediatric Kidney Patients and their Caregivers
National Kidney Foundation
I am the Statewide Advocate for the State of Indiana, A member of an elite group of Advocates, the Kidney Advocacy Committee, and a Regional Leader for Group #5 consisting of Ohio, Michigan, Indiana, Kentucky and Tennessee.
Winner: 2019 National Kidney Foundation-Advocate of the Year Award, the Richard K. Salick Advocacy Award.
According to the NKF: "During this year's Summit, we awarded our 2019 Richard K. Salick Award to Awardee, Jim Myers. This prestigious award is presented to an individual who embodies the spirit of the NKF's dear friend, Rich Salick, a former pro surfer who underwent three kidney transplants, faced cancer, but still put the needs of other kidney patients ahead of his own. "Jim is a leader among the NKF's Kidney Advocacy Committee and a tenacious advocate for kidney patients across the country. Jim works tirelessly to educate lawmakers about kidney disease, legislative priorities, and to help empower fellow kidney patients to make a difference in their lives." This is the highest award the NKF gives to a volunteer.
Other Advocacy Group Involvements
American Kidney Fund Ambassador
Dialysis Patient Citizens
Kidney advocate for the DPC
Waitlist Zero : I am an advocate for this group that is dedicated to making kidney donation easier for the kidney donor.

AWARDS
To see James social media awards he has won for his advocacy follow this Link
2019 AAKP National Patient Committee Award
2019 National Kidney Foundation-Advocate of the Year Award March 2019
2014 Robert Fowler Award for Kidney Advocacy August 2014
Winner of the Robert Fowler Award for Kidney Advocacy from the Renal Network;
2012-Present Winner of Multiple Awards from the National Kidney Foundation of Indiana
March 2012
Winner of multiple awards for Advocacy, Speaking at Kidney Walks and other events in Merrillvillle, IN and Indianapolis, IN from 2012-Present. I am a member of an elite group of advocates, The Kidney Advocacy Committee. I am also a Regional Leader over the States of OH, MI, IN, KY & TN.
2015 American Association of Kidney Patients Social Media Advocacy Award August 2015. Winner of the very first Social Media Advocacy Award from the American Association of Kidney Patients.
Recent Events James Has Attended
2019 AAKP NATIONAL PATIENT MEETING, SPEAKER, "Building Relationships with Elected Officials," and "Raise Your Voice: The Power Of Social Media And Grass Roots Tactics"
2019 (AUGUST 26-27) CDMRP (CONGRESS DIRECTED MEDICAL REVIEW PROGRAM PEER REVIEW) FOR THE DEPARTMENT OF DEFENSE
2019 PKD FOUNDATION'S CHILD CONFEREENCE IN CHICAGO, IL., 0N MAY 3-5, 2019. ATTENDED CONFERENCE AT THE REQUEST OF THE PKD FOUNDATION AND MANNED A TABLE FOR THE AMERICAN ASSOCIATION OF KIDNEY PATIENTS;
2019 GLOBAL INNOVATIONS IN-PATIENT CENTERED KIDNEY CARE CONFERENCE IN WASHINGTON, d.c., ON mAY 21ST-23RD, 2019 ON BEHALF OF THE AMERICAN ASSOCIATION OF KIDNEY PATIENTS;
HHS KIDNEY ANNOUNCEMENT AND EXECUTIVE ORDER BY SECRETARY AZAR AND PRESIDENT TRUMP ON ADVANCING AMERICA'S KIDNEY HEALTH INITIATIVE, IN WASHINGTON, d.c, ON JULY 10, 2019. WITH THE AMERICAN KIDNEY FUND;
NATIONAL KIDNEY FOUNDATION'S sUMMIT IN WASHINGTON, dc FROM MAY 4-6, 2019, INCLUDING EDUCATION DAYS AND A DAY ON THE HILL VISITS. wINNER OF THE ADVOCATE OF THE YEAR.
NATIONAL KIDNEY FOUNDATION OF INDIANA KIDNEY WALK ON APRIL 6, 2019 AT THE SOUTHLAKE MALL, SPEAKER.
AAKP/ASN KIDNEY HEALTH ADVOCACY DAY ON THE HILL IN WDC ON MARCH 20TH, 2019
AAKP/ASN KIDNEY WEEK IN SAN DIEGO, ca, OCTOBER 25-27, 2018.
BILL MURRAY WILMINGTON KIDNEY WALK, October 28th
2018 AAKP POLICY SUMMIT, SEPTEMBER 28TH -29, WDC
2018 AAKP ADVOCACY DAYS, sEPTEMBER 26-27, 2018, WDC
2018 MEETING WITH CARE DX IN SAN FRANCISCO, AUGUST 29, 2018, SPEAKER
2018 PKD CONNECT CONFERENCE, KANSAS CITY, JUNE 29TH-jULY 1ST
2018 AMERICAN KIDNEY FUND EDUCATION & ADVOCACY DAYS, MARCH 6-8
2018 AAKP NATIONAL PATIENT MEETING JUNE 8TH-10TH, SPEAKER
2018 NKF SUMMIT IN WDC, MARCH 5-6
Contact James
My advocate nickname is Uncle Jim. If you have a kidney question or issue you need help with, please do not hesitate to contact me at kidneystories@hotmail.com