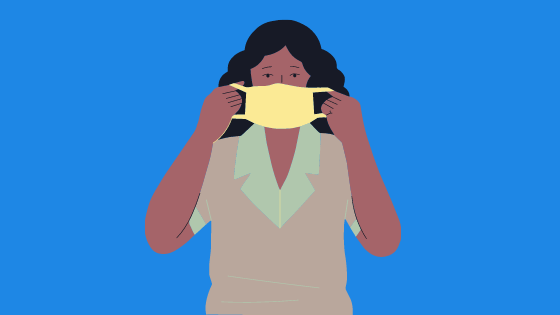 Written By: James Myers
These statements have not been evaluated by the Food and Drug Administration. This article is not intended to diagnose, treat, cure, or prevent any disease. Always consult with a qualified healthcare professional prior to beginning any diet or exercise program or taking any dietary supplement. The content on our website is for informational and educational purposes only.
on May 21, 2020, the National Kidney Foundation & The American Association of Nephrologists wrote a joint letter to the Secretary of Health and Human Services, Alex Azar concerning the re-opening of America. They made many far-reaching suggestions and expressed their own concerns about the re-opening and it's effects on Kidney Patients. This gives us a glimsp into what the future may bring for Kidney Patients in a Coronavirus infected world.
The letter notes, "…early data from New York City indicate [s] that 20 to 40 percent of COVID-19 ICU patients develop kidney failure and need emergency dialysis. Perhaps most disheartening, new data suggests that the mortality rate for patients on chronic dialysis who develop COVID-19 is in the range of 10-20% and that for kidney transplant patients mortality associated with COVID-19 may be as high as a staggering 30%.
The letter goes on to say that Kidney Patients should be treated as part of that special populations group and requested that we be treated as part of those "vulnerable individuals" that special COVID-19.
What could be a view into the future for Kidney Patients, the following reccommendarions were made:
1. Kidney Patients should continue to shelter in place;
2. Kidney Patients, their families and clinicians have adequate access to personal protective equipment ;
3. Kidney Patients, their families and clinicians have priority access to COVID-19 testing;
4. Kidney Patients, their families and clinicians have priorty access to a vaccine once developed;
5. ESRD patients should be able to safely access dialysis and other related care;
6. To prioritize the safe resumption of organ transplatation;
7. To extend and make temporary policy changes as required to meet the ongoing needs of Kidney Patients;
8. To address the needs of Acute Kidney Injury (AKI) patients as a result of COVID-19;
9. To make sure that ever hospital has an adequate supply of dialysis equipment and solution to provide care to hospitalized patients with kidney failure.
In light of recent events, this may be what the future holds for Kidney Patients and possibly what we will be advocating for very shortly.
TESTING, SUPPLIES & VACCINATION
To this day, an inadequate number of people have not been tested for the virus. Many parts of the country still do not have access to testing. First, there should be a national, universal policy for COVID-19 testing. In the absence of that, testing should be stratified locally, based on the patients' susceptibility to sever infection, including weekly testing of for the Coronavirus of in-center dialysis patients.
Kidney Patients, under the CDC' Priorities for COVID-19 Testing, Kidney Patients are at high risk, and should be treated "high priority" patients and part of the vunerable group with early access to "scarce testing resources." This should include:
1. All in-center dialysis patients;
2. All CKD & ESRD patients exhibiting COVID-19 symptoms;
3. CKD, ESRD & Transplant Patients living in Nursing homes or other "congregate living arrangements;
4. All ESRD patients living in areas expected to experience a surge in COVID cases;
5. Transplant patients including recipient, living & decedent donors screenings;
6. Patients with CKD stages 3-5.
The bottom line is since Kidney Patients are at higher risk for COVID-19, they must be prioritized for testing. This is complicated by the fact that awareness of CKD is low among both doctors and patients to the point that it goes undiagnosed, and therefore many who should be tested for COVID-19 will not get the opportunity. Because high blood pressure, diabetes and family history of Kidney Disease are high on the list to cause CKD, these people should also be included for priority testing.
Likewise, PPE release to the population should also be based priority of need, where there are areas of shortages, and to the people most at risk, especially dialysis & transplant patients, their families, providers and dialysis centers.
When a vaccine is developed, it should also be distributed to the populations most at risk. CKD, ESRD & Transplant Patients should be "first-in-line" for a vaccine.
DIALYSIS
Dialysis Patients are at high risk for COVID-19, especially in-center patients. This mode of dialysis exposes the patient to contact with transportation divers, clinic doctors, nurses, staff and other patients. This happens in my experience, three times a week for at least 4 hours a session. As America attempts to re-open, the protection of dialysis patients has to become a priority.
At the federal level, current COVID-19 protections should be extended beyond the time for public health emergencies, so state resources don't become overwhelmed putting vulnerable dialysis patients at higher risk.
Home Dialysis Patients
The following reccommendarions were made:
1. Access to Home Dialysis should be improved;
2. The CMMI ESRD TREATMENT CHOICE & Kidney Care Choices Models should be implemented to overcome the issue presented by the in-center model;
3. Payment incentives transitioning patients to home dialysis should be implemented;
4. Special Purpose Renal Dialysis Facilities should act as home dialysis training facilities;
5. Periodic home dialysis monitoring of the patient's home adoption in the patient's home should take place;
6. Services by the dialysis center should occur on the premises of nursing homes or skilled nursing facilities;
7. For patients who require monthly labs, Medicare should pick up the costs for a technician to come to the patient's home;
8. Training by telehealth should be approved;
9. Dialysis facilities should provide support services in the home for these patients on a temporary basis.
IN-CENTER DIALYSIS PATIENTS
Suggestions include:
1. Waiving monthly lab billing for patients transferred to a special COVID-19 facility so as to avoid double billing;
2. Suspend in-person infection control surveys or inspections until the national COVID-19 emergency has ended;
3. Improve Dialysis access to transportation due to COVID-19 infected patients changing to special COVID-19 centers that may be a further distance from home:
4. Patients who are COVID positive or suspected COVID have better and easier access without unnecessary documentation or prior authorization:
MANANAGING THE GROWING CASES OF ACUTE KIDNEY INJURY
According to the NKF & ASN, "between 14 and 30 percent of COVID-19 Patients develop Acute Kidney Injury (AKI), a condition associated with a very high short-term mortality that can lead to chronic kidney disease or even permanent kidney failure requiring dialysis. "
As a result of the Coronavirus outbreak, hospitals are struggling to respond to the high numbers of AKI cases. The increased numbers have put a particular strain on ICU and dialysis resources.
During this Emergency Response Period, and beyond the following have been reccomended:
1. Physicians can bill for telehealth services for AKI under a specific code;
2. Dialysis facilities can be reimbursed for COVID-19 patients being placed on PD;
3. COVID-19 patients with AKI can get special supervision support while hospitalized;
4. Special supervision will continue when they go home from the hospital or in an outpatient setting;
ELECTIVE SURGERY
Currently elective surgeries can resume when appropriate on an outpatient basis. Many patients who need or will soon need dialysis are unable to get the surgery necessary for their access to dialysis (fistula, graft or PD catheter). Hospitals should be given permission to prioritize
these necessary procedures that have been postponed due to the Coronavirus.
ORGAN DONATION AND TRANSPLANTATION
Transplantation has been considered as the gold standard in renal replacement therapy for many patients. Kidney Transplantation is obvious in the event of renal failure and now to prevent ESRD patients from exposure to COVID-19 in a dialysis setting. Both deceased and living kidney donation have decreased during the pandemic. Living donation in particular has suffered a sharp decline or has virtually been eliminated during the outbreak. This could effect living donation for some time to come, perhaps permanently.
The reasons for living donation stoppage includes the limited availability of COVID-19 testing, lack of necessary PPE, and the reluctance to expose healthy donors to the virus, exposing healthy recipients, lack of operating staff and not enough ventilators for surgical purposes. Because the virus has not reach it's peak, provisions suggested to address this crisis now include:
1. Transplant centers & patients should receive priority access to PPE;
2. Living donors and transplant recipients should be included as CDC high priority patients;
3. The COVID-19 status of these patients should be known before surgery;
4. Appropriate quarantine measures should be put in place prior to surgery;
5. Re-entry guidelines should be established to prioritize transplants now that transplants are considered 'essential surgeries.';
6. Financial assistance to living donors by HHS should be provided where needed during the COVID-19 economic downturn where needed including reimbursement of travel and subsistence expenses;
7. Many of the same standards should apply to deceased donation including prioritization of supplies, evaluation of deceased donors in light of COVID-19, access to PPE, ventilators and COVID testing for staff.
DRUG SUPPLIES
A 3 month or 90 day supply of prescription medications should be dispensed to Kidney Patients by Medicare Contractors under Medicare Part B drugs, including immunosuppressive drugs.
CONCLUSION
Due to the recent bounce up of COVID-19 cases in many part of the country, I believe that a number of these suggestions might become reality for Kidney Patients in the near future. Don't be surprised if Kidney Advocates are asked to make many of these requests very soon!
Sponsored By:  Kibow BiotechⓇ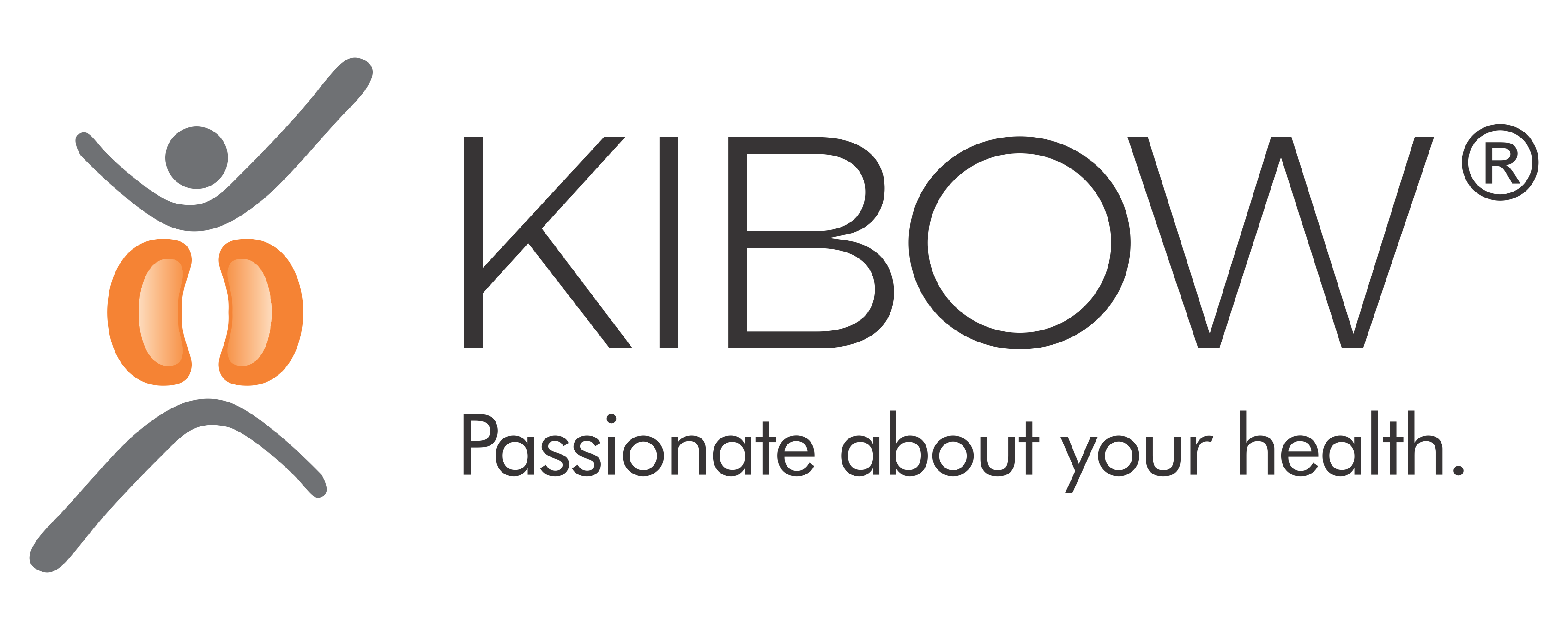 About The Author: Jim Myers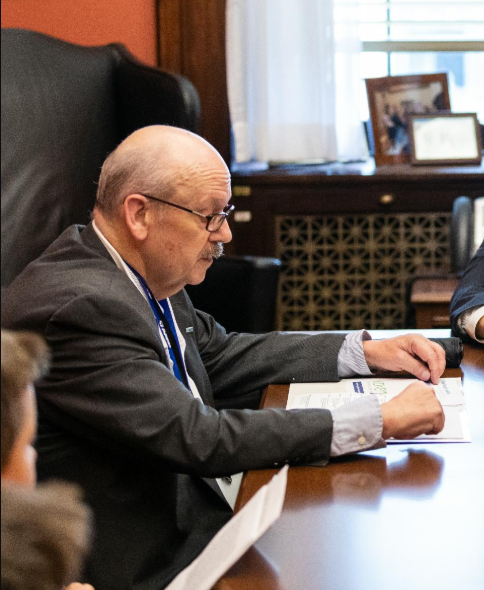 REFERENCES
See How All 50 States Are Reopening (and Closing Again), (June 26, 2020)
NKF/ASN to Secretary Azar concerning the Re-opening of America, https://documentcloud.adobe.com/link/track?uri=urn:aaid:scds:US:a2f3514d-8f82-4544-acd1-3f540e3afefc (2020);
CDC, Coronavirus Disease, The Reopening of America, https://www.cdc.gov/coronavirus/2019-ncov/community/reopening-america.html (May, 2020);
The Horror of the Coronavirus Data Lag, https://www.theatlantic.com/health/archive/2020/05/is-reopening-safe-after-covid-19-we-wont-know-for-weeks/611743/ (May 15, 2020);
ASN and NKF Recommend Policies to HHS for Reopening America, https://www.kidneynews.org/policy-advocacy/leading-edge/asn-and-nkf-recommend-policies-to-hhs-for-reopening-america (May 26, 2020)
Bringing America Back: A guide to COVID-19 vaccines, reopening schools safely and more to know, https://abcnews.go.com/US/bringing-america-back-guide-covid-19-vaccines-reopening/story?id=71156689 (June 10, 2020);
States Are Reopening:
See How Coronavirus Cases Rise or Fall, https://projects.propublica.org/reopening-america/ (June 20, 2020);
Reopening, COVID-19 second wave, and kidney disease, https://www.kidney.org/coronavirus/reopening-second-wave-kidney-disease-covid-19 ( May 11, 2020).