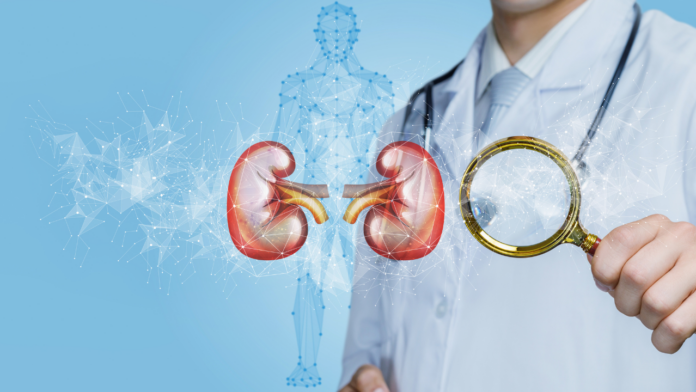 Sponsored by: Renadyl™
Kellsey Reed RDN, LDN
When it comes to chronic kidney disease, there is so much conflicting information online. One website may tell you to never eat one food group ever again, and another website may claim they have found the cure to kidney disease. In the confusing world of CKD, how do you tell what is true and what is false?
Online health claims & CKD
The world of kidney disease management has become quite diverse and confusing. From research studies to journal articles to social media, you can find out a lot about how to manage CKD. With all of this information at the tip of our fingertips, it is important to remember that not all of what we read online is factual. Many of the health claims you may read about online for CKD are, in fact, very much fiction. In order to make sure you are reading credible and accurate information, keep these things in mind:
How timely is this information?
Who is the author?
Who is providing this information? What source is this information coming from?
What are the credentials of the person behind this information?
How does this information compare to another source that is similar?
Is there anything in this information that is alarming to you?
Does the author make big claims regarding cures surrounding your health?
Next time you are searching for answers for your CKD, it can be helpful to keep these things in mind. As always, be sure to check with your doctor and healthcare team before making any changes to your diet, medications, or supplements.
Herbal remedies and kidney health
Herbal remedies are a big topic when it comes to chronic kidney disease. Why? Because they have been around for centuries and have been used in many different health-related aspects. The truth is that many herbal remedies and herbal supplements can actually interact with our kidneys and cause harmful effects on our kidney health/kidney function. Something else that is important to note is that the FDA does not regulate herbal supplements; therefore, their safety and efficacy are not typically regulated adequately. Many herbal supplements are also made with heavy metals, which can be harmful to our overall health. It is important to exercise caution when it comes to herbal remedies and CKD. If you'd like to learn more about herbal supplements to steer clear of with CKD, click here to read one of our previous blog posts: https://kibowhope.com/herbs-and-supplements-with-ckd/
So-called "cures" for CKD
If you were to Google "cures for kidney disease" right now, you might see many sites popping up claiming they have a magical cure for your CKD. This is not only harmful, but also it is untrue. Unfortunately, there is no cure for chronic kidney disease yet. With that being said, there are treatment options for managing kidney disease in a healthy way. Treatment options include medications, lifestyle changes, diet, and more. Some common medications that can help to manage CKD are SGLT2 inhibitors, blood pressure medications, diuretics, diabetes medications, and more. Studies also show that a more plant-based diet can help to slow the progression of CKD. Getting in more physical activity and quitting smoking can also help to protect the kidneys. It is possible to manage your kidney disease in a healthy way but working with your doctor, healthcare team, and a renal dietitian is key!
The truth about managing kidney disease
It's important to know that managing kidney disease looks different for everyone. Be sure to consult with your doctor and healthcare team to discuss the best course of action for you and your kidney health. Things that play a role in your kidney disease are:
Your doctors and healthcare team
Your medications
Your medical history
Your blood work/urinalysis
Your lifestyle (eating, drinking, smoking, and physical activity habits)
The bottom line
Despite many claims you may find online, there is no cure for kidney disease at this time. But this doesn't mean you can't still manage it in a healthy way! Ultimately, it is up to you and your healthcare team to decide the best course of action to take to manage your CKD. It's important to know that what works for some might not work for others. Keeping in mind your medical history, bloodwork, medications, and more can be helpful in dictating the right treatment plan for you. Above all else, don't believe everything you read online. Be mindful of the source of the online site you are reading, and always be sure to check with your doctor and healthcare team. 
Fiber plays an important role in managing gut health and kidney health and should be included on a regular basis from a variety of foods. When it comes to chocolate, being mindful of your portion size can be helpful. That may sound cliché, but it's true! Any nutrient in excess is not beneficial for anyone, let alone those with CKD. Overall, dark chocolate is often higher in fiber and lower in sugar, which can be more beneficial for those with CKD. So, choosing chocolate that you love in a mindful way can help you fit it into your kidney friendly diet. What is your favorite chocolate treat?
---
About the Author
Kellsey Reed is a kidney dietitian. She helps people with CKD learn to eat the foods they love so they can improve their kidney health and live their best life with CKD. As a registered dietitian who specializes in chronic kidney disease, she has been through extensive training to give you the best support and guidance possible. In her career, she's seen the lack of support given to those with CKD and is on a mission to change that.
"I don't believe in just giving you a one-page handout that says "eat this" and "don't eat that". I don't believe in telling you to stop going out to eat! I don't believe in having you cut out all the foods you love in order to manage your CKD! I believe in giving you all of the tools, resources, and support that you need bb to eat for your CKD with 100% confidence! I believe in helping you learn how to travel, go out to eat at your favorite restaurants, have a date night with your spouse, and celebrate holidays and birthdays with your family without stress, anxiety, or confusion!"
If you're interested in learning more about Kellsey's coaching program or the free resources she offers, go to her website: ckdnutrition.com. You can also follow along on Instagram or TikTok at: @ckd.nutrition.coach!
---
References
https://www.mayoclinic.org/diseases-conditions/chronic-kidney-disease/diagnosis-treatment/drc-20354527 
*These statements have not been evaluated by the US Food and Drug Administration. This information is not intended to diagnose, treat, cure, or prevent any disease. Always consult with a qualified healthcare professional prior to beginning any diet or exercise program or taking any dietary supplement. The content on our website is for informational and educational purposes only.