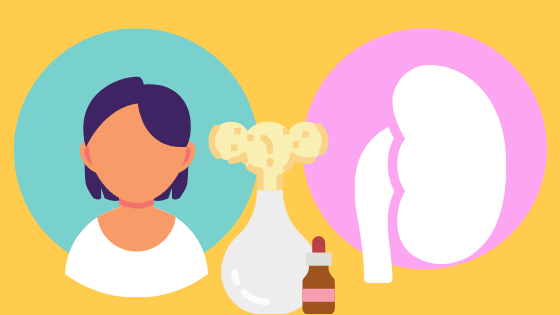 *These statements have not been evaluated by the US Food and Drug Administration. This information is not intended to diagnose, treat, cure, or to prevent any disease. Always consult with a qualified healthcare professional prior to beginning any diet or exercise program or taking any dietary supplement. The content on our website is for informational and educational purposes only.
What Are Essential Oils?
Essential oils are concentrated plant extracts that are used mainly for aromatherapy treatment but can be used topically and internally.
When using essential oils it is important that you do research on a reputable brand that has a therapeutic grade oil. Usually the cheaper the oil the less effective and quality it is.
It's also important to read labels or speak to your doctor before ingesting any oils. Some oils are not meant to be ingested and directions for use will be noted on the bottle or packaging of the oil.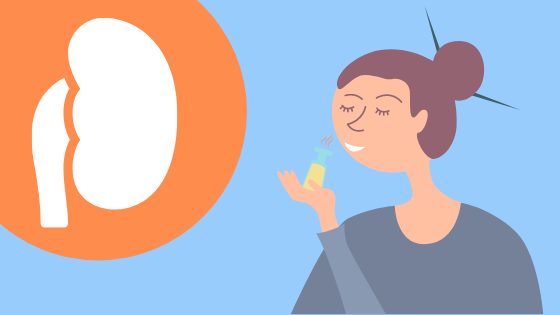 Essential Oils That Have Detox Properties And Help With Kidney Health
| | | | |
| --- | --- | --- | --- |
| Lemon | Orange | Lime | Grapefruit |
| Helichrysum | Rosemary | Cilantro | Juniper Berry |
| Tangerine | Geranium | Cinnamon | Cassia |
Plants have been used for their medicinal powers for centuries. Luckily, there are multiple essential oils that can help with kidney health.
Lemon, orange, lime, and grapefruit essential oils may reduce the risk of kidney stones by supporting the liver and kidneys by detoxification1. To benefit from these oils, use two drops twice a day in water or another beverage of your choice1. Another oil that performs in a similar way is helichrysum. This oil should be directly applied to your lower abdomen twice a day for results1.
Using singly or in a blend, rosemary, cilantro, juniper berry, tangerine, and geranium creates a blend that helps detoxify the whole body2.
When combined, these essential oils work together to create a blend that removes toxins and free radicals from the body. These oils are also known for containing beneficial properties for vital organs, such as the liver, colon, kidneys, lungs, and skin by providing them with needed antioxidants2.
Cinnamaldehyde is the main chemical constituent of cassia and cinnamon essential oils3. Cinnamon and cassia oil can be used together to support a healthy molecular function in the kidneys as well as the colon.
A study published by the Journal of Cellular Biochemistry found that cinnamaldehyde inactivated the JAK2-STAT1/STAT3 biochemical pathway in the kidney cells, which may help cells in the kidney stay healthy3.
Another study by Pharmacology researchers at the University of Arizona found that supplemental cinnamaldehyde activates a natural antioxidant response in colon cells4.
Activating the antioxidant response is beneficial because oxidation in colon cells greatly reduces the cells' ability to grow and proliferate4.
To use these oils, place a few drops (1-2) into a beverage of your choice.
Now that you know more about the possible benefits of essential oils consider talking to your doctor about adding some to your daily glass of water, coffee, or tea to add an enjoyable natural flavor while doing good for your body.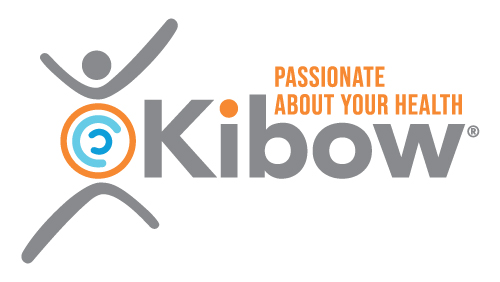 Sponsored By: Kibow BiotechⓇ
References
Levy, J. (2016, December 17). Rib Cage Pain & Puffy Eyes Could Be Hidden Signs of Kidney Disease. Retrieved from https://draxe.com/kidney-failure/
Doterra. (N/A). Zendocrine Uses and Benefits: DōTERRA Essential Oils. Retrieved from https://www.doterra.com/US/en/blog/spotlight-zendocrine-oil
Doterra. (N/A). Cinnamaldehyde and Healthy Kidney Function: DōTERRA Essential Oils. Retrieved from https://www.doterra.com/US/en/blog/science-research-news-cinnamaldehyde-healthy-kidney-function
Doterra. (N/A). Cinnamaldehyde and Healthy Kidney Function: DōTERRA Essential Oils. Retrieved from https://www.doterra.com/US/en/blog/science-research-news-cinnamaldehyde-healthy-kidney-function